Shirt Ganja over Guns Backprint
schwarz
100 % BIO-Baumwolle
MAAD OVERSIZE-Schnitt
Einzigartiger Front- und Backprint
Ultimativer Premiumprint mit feinsten Details
unisex
Good over Evil, Ganja over Guns – spread the message mit deinem IGRADE-Shirt
Unserer Ansicht nach sind Waffen ein Werkzeug der Zerstörung von Mensch und Natur. Hingegen ist die Hanfpflanze nicht nur the healing oft the nation, sondern zugleich ein Rohstoff, aus dem fast alles – Autos, Häuser, Stoffe und, und und – umweltfreundlich und nachhaltig produziert werden kann.
Premiumprint durch Siebdrucktechnik
Sieben mal Sieben ergibt nicht nur feinsten Sand, sondern bei IGRADE feinsten Druck. Denn für dieses Premiumshirt greifen wir auf das hochwertige Siebdruckverfahren mit sieben verschiedenen Bögen zurück. Auf diese Weise erreicht der Print eine äußerst hohe Randschärfe, feinste Details und smoothe Übergänge sowie einen robusten und hochwertigen, dennoch sehr dünnen und leichten Druck. Außerdem verzichten wir auf schädliche Chemikalien, Farbstoffe und Bleichmittel.
Höchster Tragekomfort, weil…
Unsere Textilen werden zu 100 % aus BIO-Baumwolle produziert, das garantiert einen fairen Umgang mit unserer Natur und einen hohen Tragekomfort für dich! Außerdem unterstützt mit diesem Shirt eine faire Produktion durch höchstmöglich Sozialstandards. Die von uns verwendeten Textilien sind von der Fairwear Foundation zertifiziert.
Der hohe Tragekomfort entsteht nicht nur durch die BIO-Baumwolle, sondern auch durch den IGRADE-MAAD-OVERSIZE-Schnitt. (Achtung: fällt mindestens eine Größe größer aus und ist loose cut.)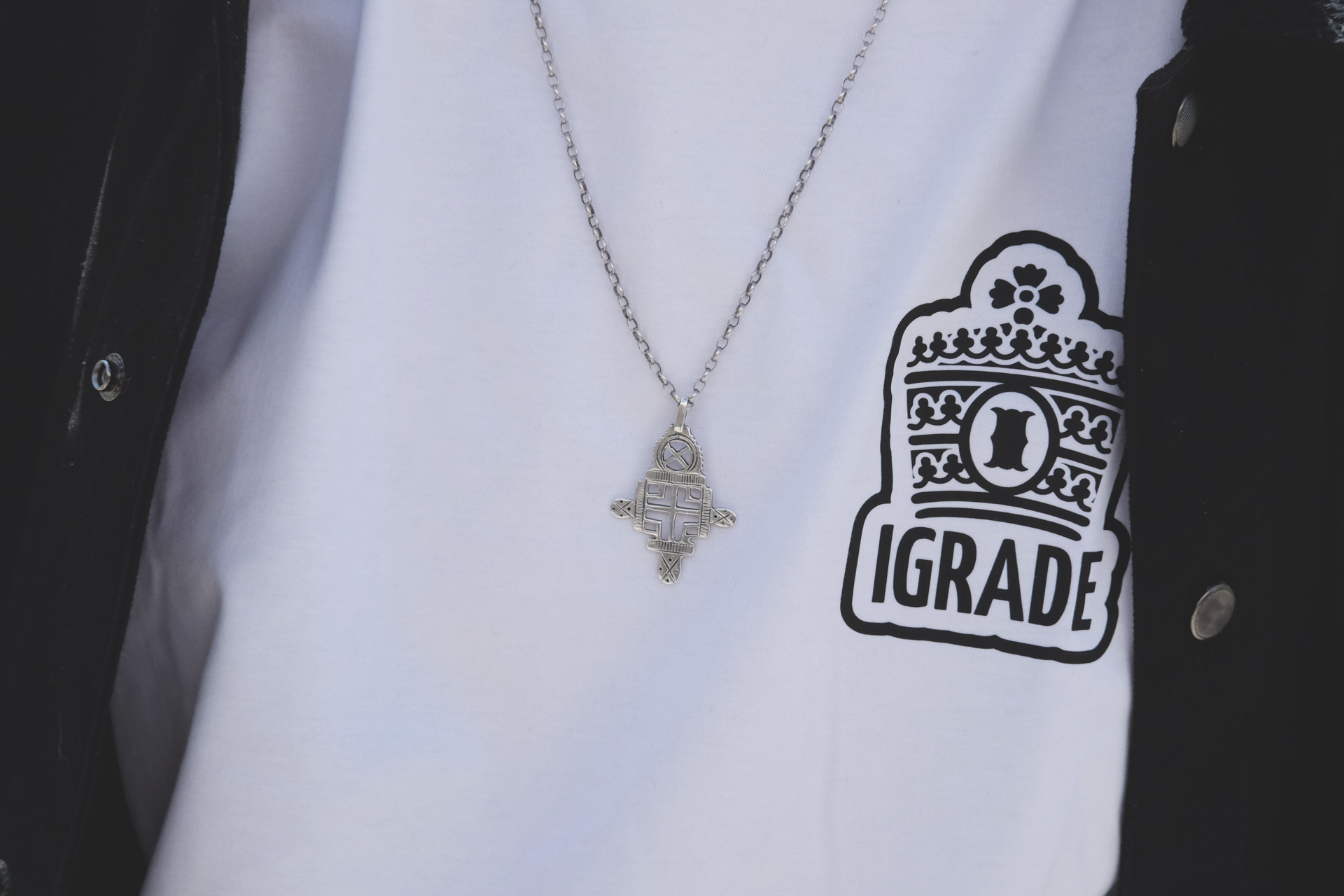 IGRADE bietet euch mit jedem Kleidungsstück nicht nur so flyen Style, dass es ein Wunder ist, dass der Druck auf den Ohren ausbleibt. Dank sorgfältig ausgewählter Fair-Trade-Textilien aus nachhaltig angebauten Rohstoffen, tragt ihr mit jedem Piece auch ein Stück zur Schaffung fairer Arbeitsplätze und Unterstützung klimaneutraler Produktion bei. Keep it IGRADE!