This is IGRADE
Zwei Homies von der Corner dealen mit Irie Vibes
This is IGRADE
Zwei Homies von der Corner dealen mit Irie Vibes

IGRADE steht für Irie Vibes, Unity, Skateboarding und goooood Music. Wir haben unser uniques Modelabel gegründet, um euch genau das zu geben – denn dafür stehen auch wir selbst seit Jahren.
Wir bieten euch einzigartige Produkte! IGRADE bedeutet doppelte Power: Wir sind zwei Buddies aus Landsberg am Lech, die ihre Stärken Skateboarding, Music und Design vereint haben, um für euch etwas Großes zu erschaffen. Unserem Label liegt Unity, Liebe und Respekt am Herzen und dafür setzen wir uns täglich ein – mit nachhaltigen Rohstoffen, fairem Handel und Support für den guten Zweck. Um all das zu erreichen, vereinen wir nicht nur unsere Power, wir setzen uns auch für die Zusammenarbeit mit der Skate- und Musikszene ein. Denn eins ist klar: Teamwork makes the dream work. Schon das IGRADE-Headquarter ist eine Kombi aus Skateshop und Tattoostudio, im Team geführt. Die Erfahrungen, die wir hier in den letzten Jahren sammeln konnten, geben wir jetzt mit unseren Styles an euch weiter.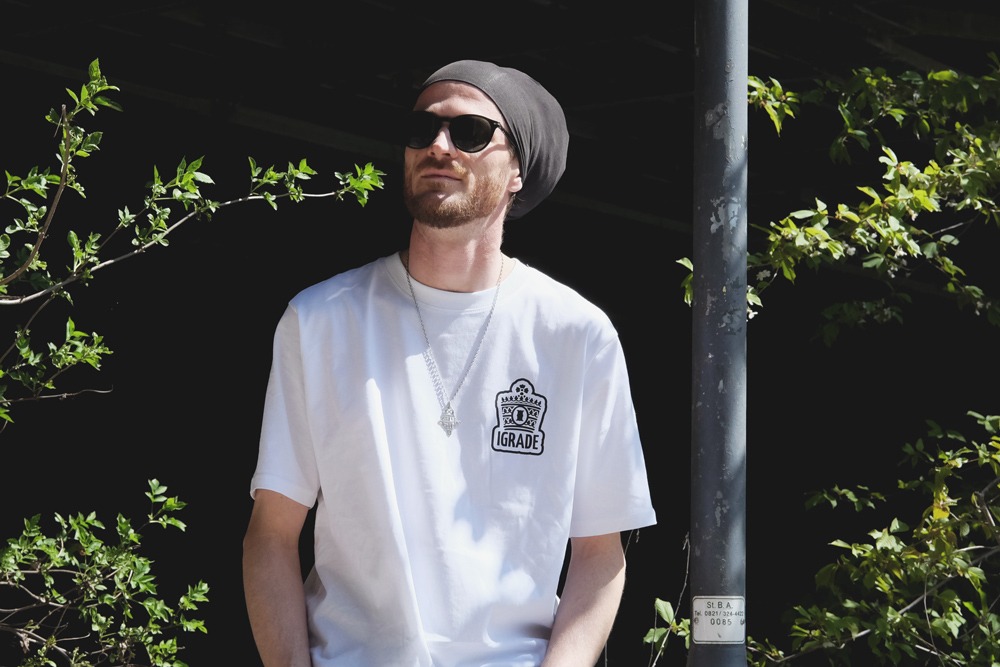 Greetings, ich bin Steff.
Steff ist der Inbegriff für unsere Vibes. Als Gründer des Headquarters, dem IrieCorner Board- and Lifestyle-Store in Landsberg am Lech, lebt er seit Jahren, was uns ausmacht: Boardsport, Music und Liebe zur Community. Gemeinsam mit Lorenz will er nun die Vibes von Respect, Love und Unity auf einem neuen Level verbreiten.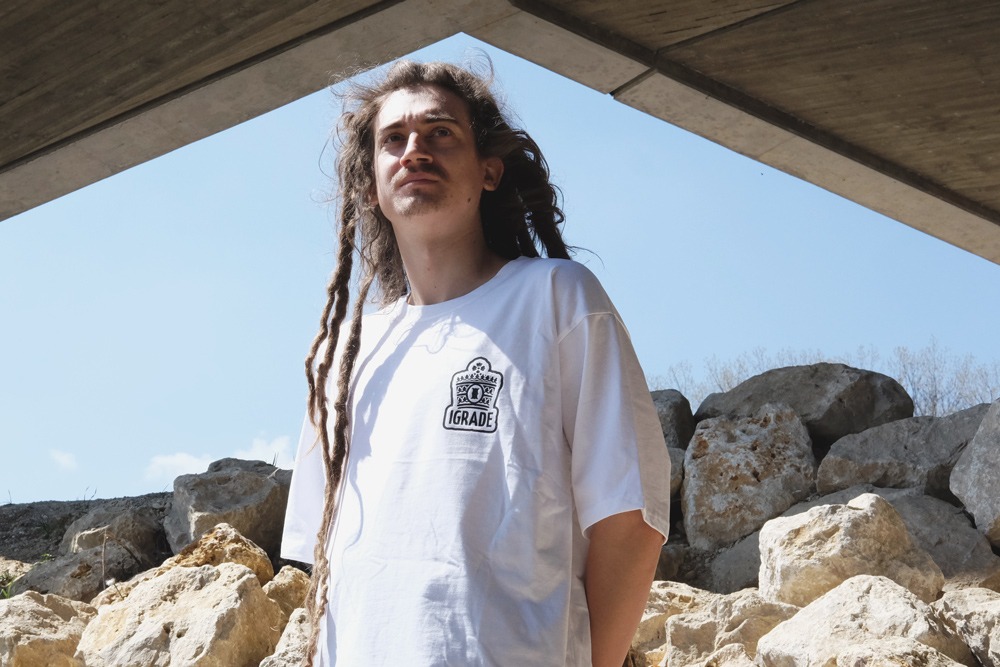 Peace, Lorenz hier.
Lorenz aka Lazytheofficial ist das Design-Brain hinter IGRADE. Seine Inspiration bezieht er von überall aus dem Leben und setzt diese dann in individuellen Pieces im Tattoo-Business um. Sein Können erlebt ihr in den Designs, die er für jedes Shirt, jeden Hoodie, jeden Crewneck und jedes Accessoire selbst kreiert. Der Wunsch nach ausgefallenen Designs und bis Dato ungesehenes zu kreieren treiben ihn an.